WORLDWIDE SHIPPING FROM JAPAN & AUSTRALIA
Matcha Powder Wholesale - Revolutionize Your Menu
https://cdn.shopify.com/videos/c/o/v/cecbcb11f3b24d0f92aefd48a5d8ab1a.mp4
Matcha Powder Wholesale - An Investment in Quality
We offer matcha powder wholesale that is unmatched in quality and taste. Our bulk powders matcha is sourced from a historic 20th generation matcha farm in Uji, Kyoto, renowned for its meticulous cultivation techniques and exceptional quality matcha.
When you buy matcha in bulk from us, you're investing in authenticity, flavor, and a commitment to your customers' health.
Organic Uji Matcha Powder Wholesale - Single Origin, 500 grams
✅

 

Traditionally shade-grown and stone-ground 
✅

 

Certified organic
✅

 

No MOQ, start from as little as 500 grams
✅

 

Worldwide shipping
Latte Grade 
• Yabukita spring harvest, first & second flush
• 

Sourced from a 270-year-old Kyoto tea farm
• 

Ideal for matcha lattes, smoothies, juices, and recipes
Ceremonial Grade 
• 

Okumidori spring harvest, first flush
• 

Sourced from a 155-year-old Kyoto tea farm
• 

Luxurious matcha, can be enjoyed by itself

 
Unleash the Power of Premium Matcha in Your Establishment
For discerning businesses such as restaurants, cafes, hotels, and spas, the quality of ingredients can make or break the customer experience. It's time to elevate your offerings with our bulk matcha green tea powder.
Premium Health Japan is your go-to matcha powder distributor for superior quality matcha that will impress even the most discerning of palates.
Broaden Your Offerings with Our Matcha Green Tea Wholesale
Our matcha tea wholesale product is perfect for a range of establishments. From matcha latte cafes looking to serve the creamiest cafe matcha lattes, to spas looking to incorporate antioxidant-rich matcha into their treatments, we've got you covered.
Our bulk matcha is ideal for baking, smoothies, matcha lattes, and much more!
Your Reliable Matcha Tea Supplier
We understand that as a business, reliability is key. As your chosen matcha tea supplier, we strive to provide not just top-quality bulk matcha powder, but also dependable service and timely delivery.
Whether you need matcha tea powder bulk for your matcha cafe or organic green tea powder bulk for your wellness center, we've got you covered.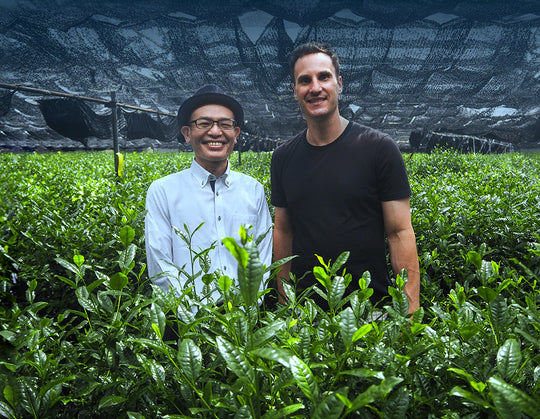 A World of Health Benefits with Organic Bulk Matcha
Our organic bulk matcha brings a wealth of health benefits, making it a valuable addition to your establishment. High in antioxidants, polyphenols, and amino acids, our wholesale organic matcha can help support a healthy lifestyle for your customers. This is not just an opportunity to expand your offerings, but also to promote wellness and differentiate your establishment.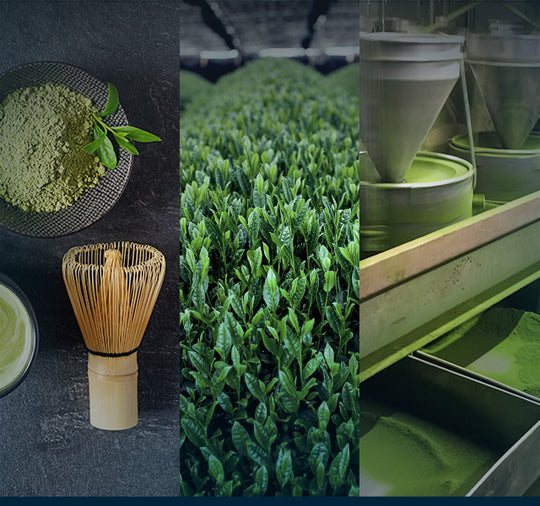 About Premium Health Japan
Our passion for matcha stems from a personal journey that started with our founder, Luke. His discovery of matcha's powerful health benefits during his mother's battle with cancer led him to establish Premium Health Japan. Our mission is to provide the best bulk matcha to businesses and individuals around the world, supporting health and wellness through this potent superfood.
With our unique partnership with a historic matcha farm in Uji, we're proud to offer an authentic matcha experience that's steeped in tradition, taste, and health benefits.
Join us in our mission to promote health and wellness, one cup of matcha at a time. Choose Premium Health Japan as your matcha tea supplier and experience the difference superior quality matcha can make to your business.